Hi
I wanted to let you know that these items will no longer be available as soon as the stock is depleted. If you really like a stamp, paper or accessory then get it now before they are gone forever!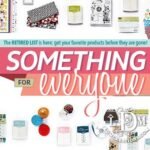 Here are the links to the PDF documents:
Click on my Stampin Up store icon to the right and you will be directed to buy your favorite products before they are gone!
Ciao for now 🙂